Discover and visit
Our île d'Orléans winery
Let us introduce you to our vineyard on Île d'Orléans and to the charm of this part of the country. You may stroll the grounds on your own or be accompanied by a guide who will be happy to show you firsthand the unique attributes of a Nordic winery.
Île d'Orléans wineyard
Come visit us !
Guided or self-guided tours of our vineyards are available. Vineyards in northern climates have their own unique characteristics, both in terms of the cultivation process and wine-making process. During your tour, you will be able to appreciate the particularities of winemaking from the rustic and semi-rustic grape varieties which are grown in our vineyards. It will be our pleasure to share with you our passion for the unique trade that is Nordic winemaking.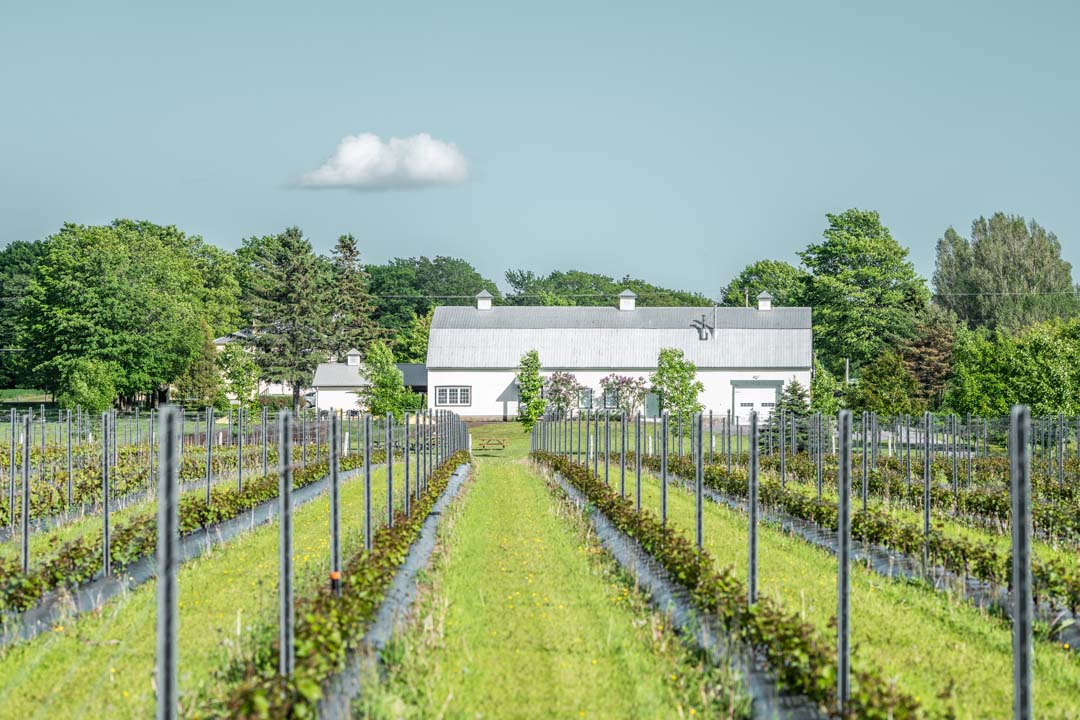 Whether you come to taste our wines, to enjoy the vistas, or to unwind on one of the region's most beautiful terraces, Saint-Pierre Le Vignoble is a great place to enjoy a summerly stroll. We also have a gourmet corner where you can treat yourself.
 We were listed as one of the 12 can't-miss destinations of the Quebec City area 12 can't-miss destinations of the Quebec City area (*in French) and to include on your itinerary.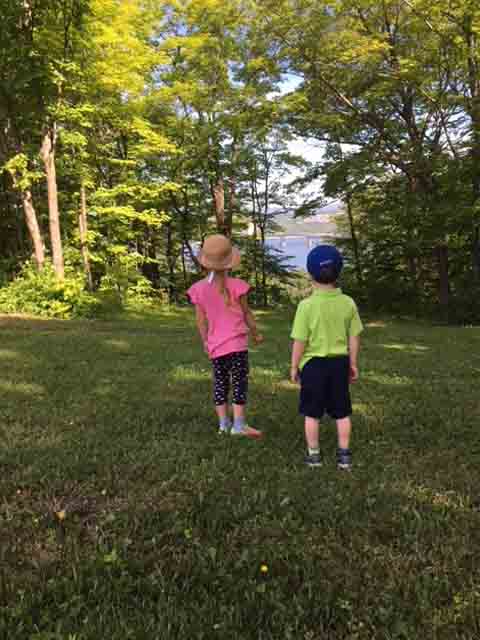 The 60-minute guided tour includes:
• Explanation on the different grape varieties
• Information on the characteristics of Orleanian soil
• The discovery of the different stages of wine making
• At the end of the tour, there is a tasting of three (4) of our wines on the outdoor covered terrace or in our tasting room.
For those who wish to explore the vineyard on their own, the tour begins or ends with a tasting dans in our shop of three (4) of our wines 
Guided tour:  
Price : $24 +txs per person (group of 6 or more by reservation only)
Free for children under 12
Dates : June 18, to September 18
Guided tours take place on:
Tuesday, Thursday, Friday, Saturday and Sunday.
Visiting hours are: 11am, 1pm and 3pm.
Reservation:  (418) 991-1007
Self-guided tour: Price : $ 11 +txs per person for the wine tasting and the self-guided tour of the vineyard is free.
Dates : On the contact page
Île d'Orléans winery
Question et réservation :