FAMILY ACTIVITIES – ÎLE D'ORLÉANS WINERY
We look forward to welcoming you into our unique tasting room and gift shop, custom built to create a cozy atmosphere with a modern touch, in our historic barn dating back to 1935. You will be charmed by the outdoor terrace overlooking the bucolic landscape, including the majestic St-Lawrence River and Île d'Orléans' landmark bridge. Come enjoy the tranquillity and world-class beauty of the estate, which was recently featured in Magazine Prestige. Visitors will be able to discover and appreciate the quality and unique characteristics of our wines, through a wide range of tasting options according to preferences and budgets. The following are some of the family friendly activities offered by Saint Pierre Le Vignoble.  
NEW AT SAINT PIERRE LE VIGNOBLE
It is now possible to offer a 50$ and 100$ gift card that is valid on all our products in store as well as at our gourmet corner.
We are pleased to announce that our wines Rêverie and Rosée Matinale have been awarded a gold medal at the 2022 edition of the Coupe des Nations. Envol was awarded a silver medal at the same competition. We are proud of this recognition !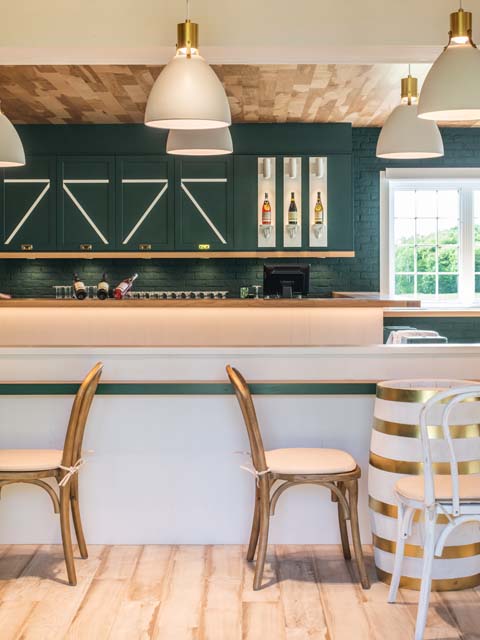 WINE TASTING and RELAXING MOMENT
Taste our unique wines while you unwind and enjoy the view, and unwind, whether from our tasting room or our covered terrace, which offers stunning views of the vineyard, the Laurentian mountains, and Montmorency Falls.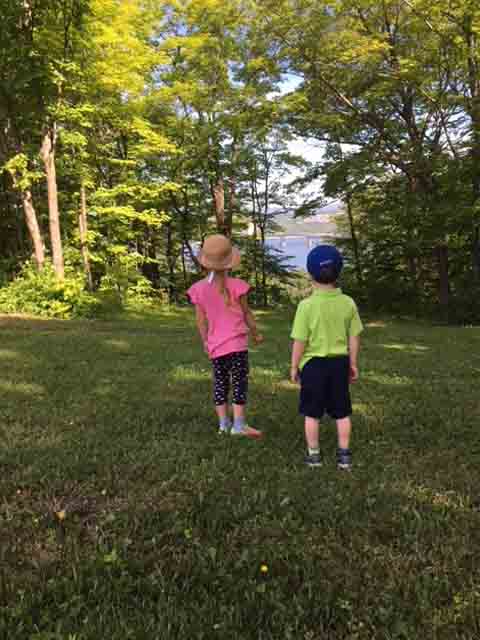 DISCOVER – VISIT
More than just a winery, the vineyard will be sure to provide an authentic feel for the charm and history of our island, nestled in the middle of the St-Lawrence River. Take a stroll and let it all sink in at your leisure or ask to be accompanied by one of our staff members, who will be happy to introduce you to the particularities of a Nordic vineyard.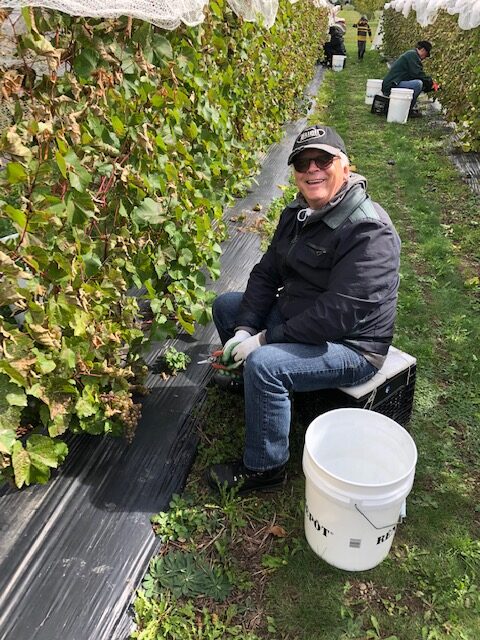 HARVEST
The harvest is the culmination of an entire season of grooming and caring for our cherished vines. It is a festive time, in which children and adults of all ages can participate in their own ways. Come live this unique experience, another authentic way to enjoy Île d'Orléans.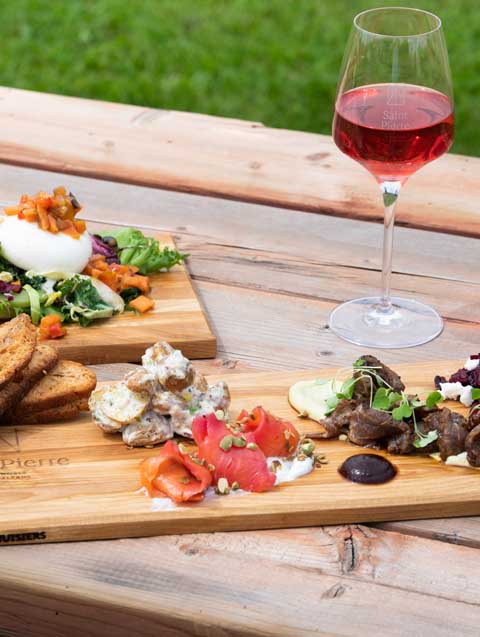 CATERING
In collaboration with Chef Laurent Godbout, we propose a culinary experience.
Located at the entrance to the island, on the border of the village of Ste-Pétronille, the vineyard welcomes you in its marquee barn-stable dating back to 1935, the year of the inauguration of the Île d'Orléans bridge. It has been restored to ensure that its value as a heritage site is preserved. Located at the very entrance to the island, the village of St-Pierre lies between Ste-Pétronille to the west, and Ste-Famille to east. We are located at the western end of St-Pierre, just prior to the entrance to Ste-Pétronille  
FROM ROSACEA TO VINES – THE SAME PASSION
  Saint Pierre Le Vignoble was born from two passions: the soil and winemaking. While initially dedicated to growing berries, for more than ten years, "Ferme La Rosacée" changed its vocation to become a vineyard in 2003. Determined to take root in Île d'Orléans, this "flower among the waters", Christiane and Jacques set out to combine their two passions and to extract this exceptional winegrowing and winemaking potential of the Orleanian terroir to its fullest.
From rosacea to wines, the passion, dedication, and the goals remained the same: to allow the soil to express itself as best it can and to its fullest, in harmony with nature and the environment.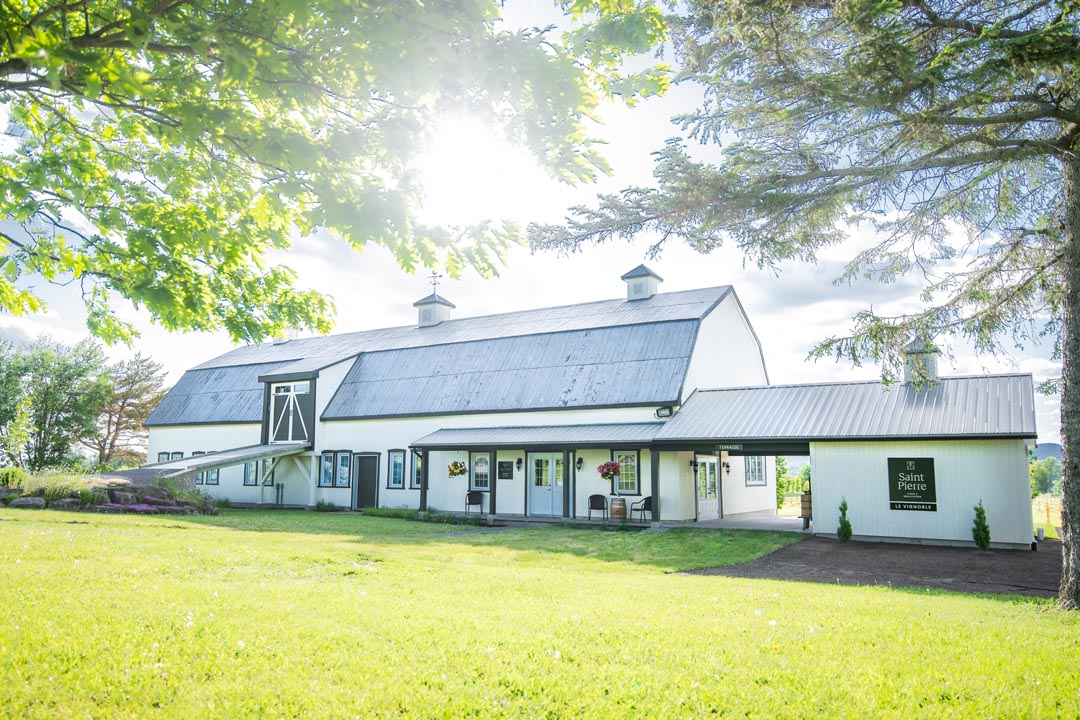 "The staff are fantastic !! Thank you Christiane for your warm welcome ☺️ Élyzabeth Roy – on Facebook "

"What a wonderful discovery!"
"We visited your establishment yesterday, on our anniversary day. We met an extremely kind, dedicated and charming lady." Johanne Maheux – sur Google et Email

"Very good wine, very nice site"
"Very welcoming staff. I highly recommend it!" Marc Bélanger – on Google

"Friendly and friendly service !! Delicious wine " Isa Lapalme – on Facebook
They are talking about us!
Saint Pierre le Vignoble in the media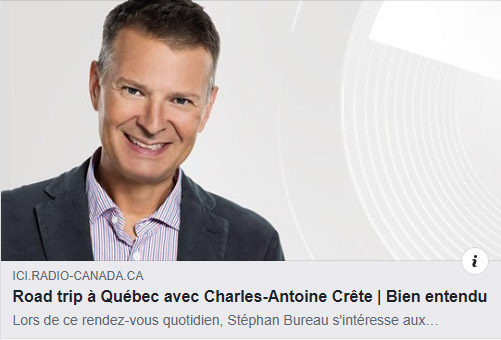 Radio Canada
Another report in which they talk about Saint Pierre Le Vignoble… This time it's on the show Bien entendu with Stéphane Bureau.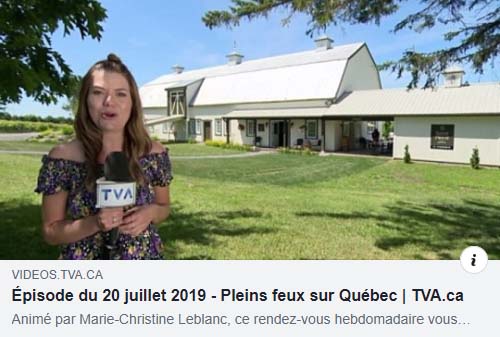 TVA
Pleins feux sur Québec, an excellent story about Saint Pierre Le Vignoble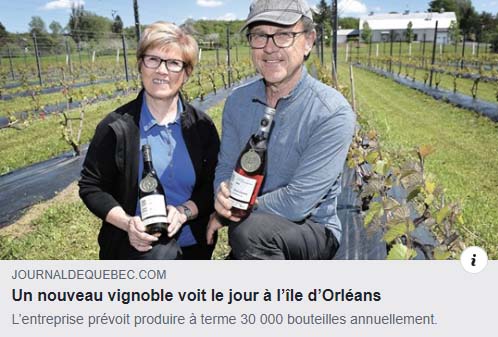 Journal de Québec
A new vineyard is born in Île d'Orléans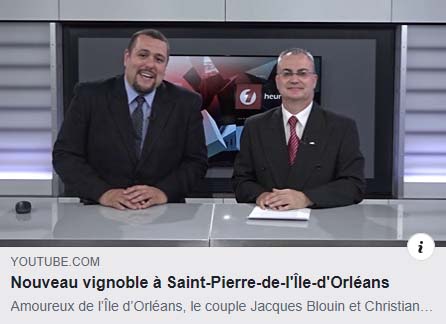 La Télévision d'ici
They talk about vineyards on La Télévision d'ici with Saint Pierre Le Vignoble and Québec Bus Tour / Expédition Mi-loup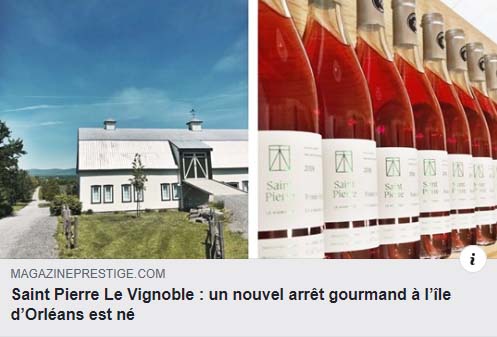 Magazine Prestige
They talk about us in Magazine Prestige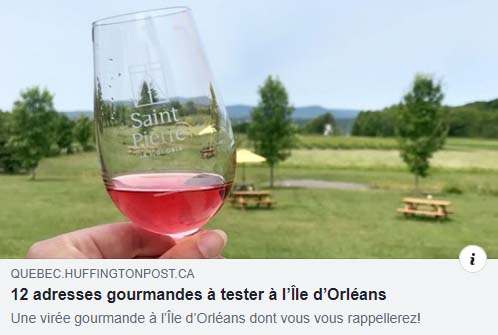 Huffington post
12 gourmet addresses to test on Île d'Orléans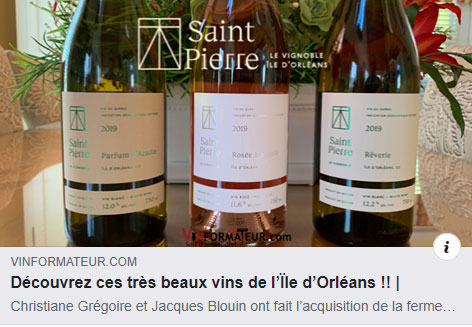 vinformateur.com
Discover these very beautiful wines from the Isle of Orleans !! BY CLAUDE LALONDE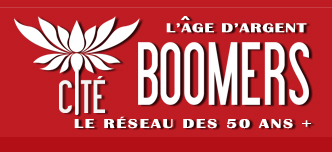 citeboomers.com
Le vignoble St-Pierre de l'île de Bacchus