Saint Pierre Le Vignoble is considered a nordic vineyard. All our wines are made from rustic and semi-rustic varietals well-adapted to our cold climate.
VARIETALS THAT DON'T GET COLD FEET!
Although still young, our vines produce quality grapes, a reliable harbinger of quality wines. They are developed with rigour and passion under the close supervision of the professional oenologist Jérémie d'Hauteville, whose reputation is well established.
Originally from the Beaujolais region, Jérémie graduated from Agro-Montpellier in France. Saint-Pierre Le Vignoble is a nordic vineyard. All our wines are made from rustic and semi-rustic grape varieties well adapted to our cold climate. In order for them to express their full aromatic and taste potential, we take special care to preserve the quality of our grapes at every stage of the preparation of our wines. From the field to the winery nothing is left to chance. Our environmentally friendly farming practices are adapted to the particularities of each grape variety and each parcel of our vineyard.
As the harvest period approaches, the evolution of the maturity of each parcel is closely monitored in order to establish a selective harvest plan. This is the first step towards ensuring that each wine can develop its unique personality. Once harvested and in the winery, the blend selection, winemaking protocol and élevage process, tailored to each wine ensures the desired peculiarity of each wine. The crucial fermentation process is carried out in thermo-regulated stainless steel tanks.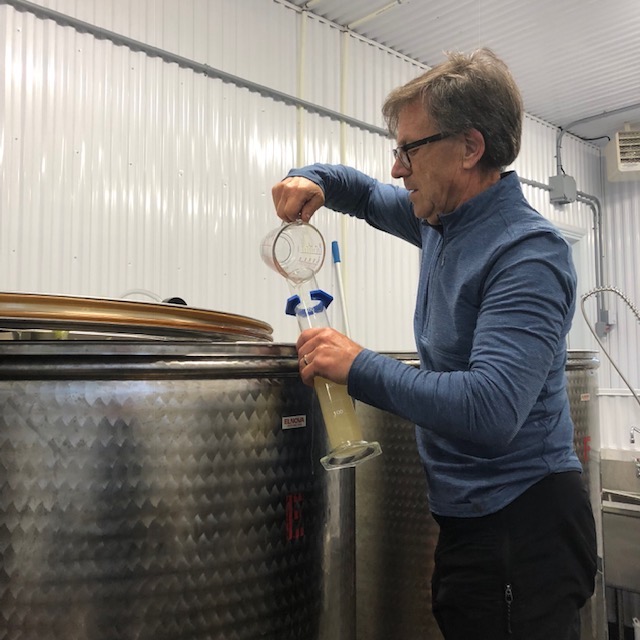 Dry white wine
Hand-picked, this Acadie Blanc and Frontenac Blanc blend releases aromas of white fruits. The secondary malo-lactic fermentation that is conductive to this blend of vintages yields a a full body and roundness in the mouth.
« A book is a mysterious object and once it floats out into the world, anything can happen »  Paul Auster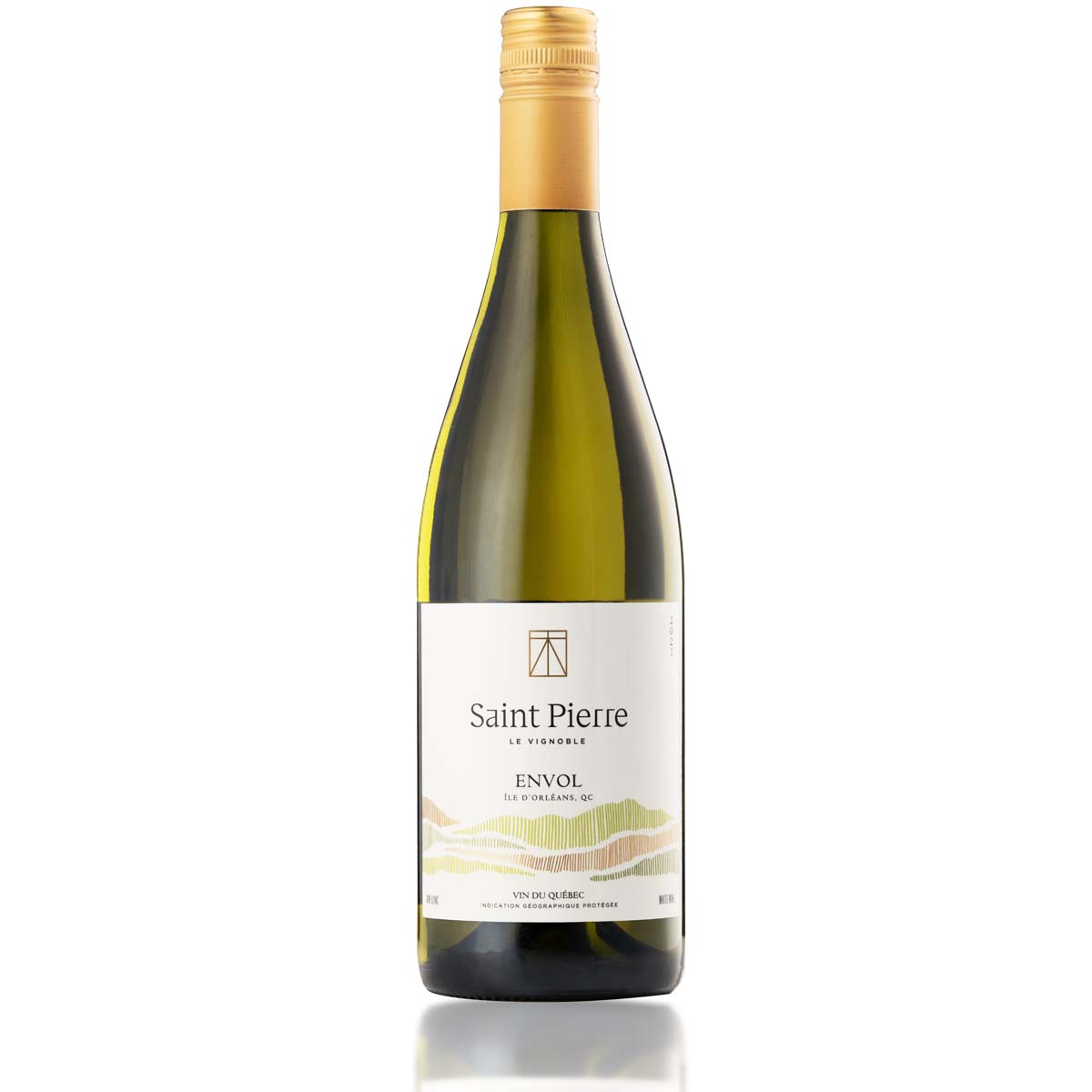 Dry white wine
Selectively hand-picked over two harvests, this Acadie Blanc and Frontenac Blanc blend is all about freshness. The grapes picked earlier contribute to the noticeable citrus notes and to the fresh and natural acidity while those harvested later add the exotic fruit flavours and a nice balance.
«Three things make a wise man: reading, conversation and daydreaming; one enriches the memory, the other polishes his mind and the last forms his judgment»  Chevalier de Méré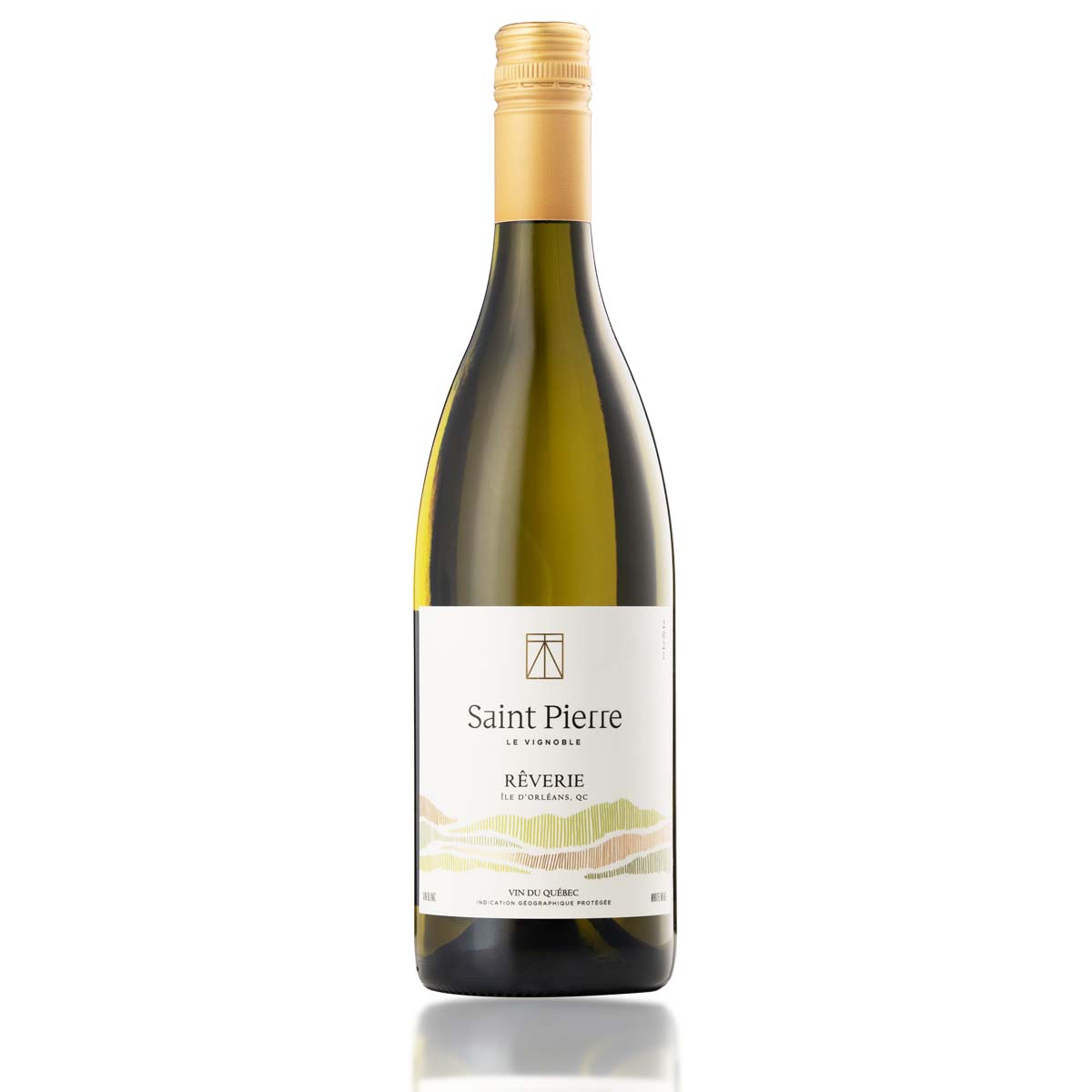 Rosé wine
Hand-picked, this Radisson, Marquette, Frontenac Blanc and Vidal blend is very aromatic. With its freshness, fruity aromas and beautiful color, Rosée Matinale is synonymous with sunshine and conviviality.
« The mind is to beauty,what the morning dew is to the flowers.» François-Joachim-de-Pierre-de-Bernis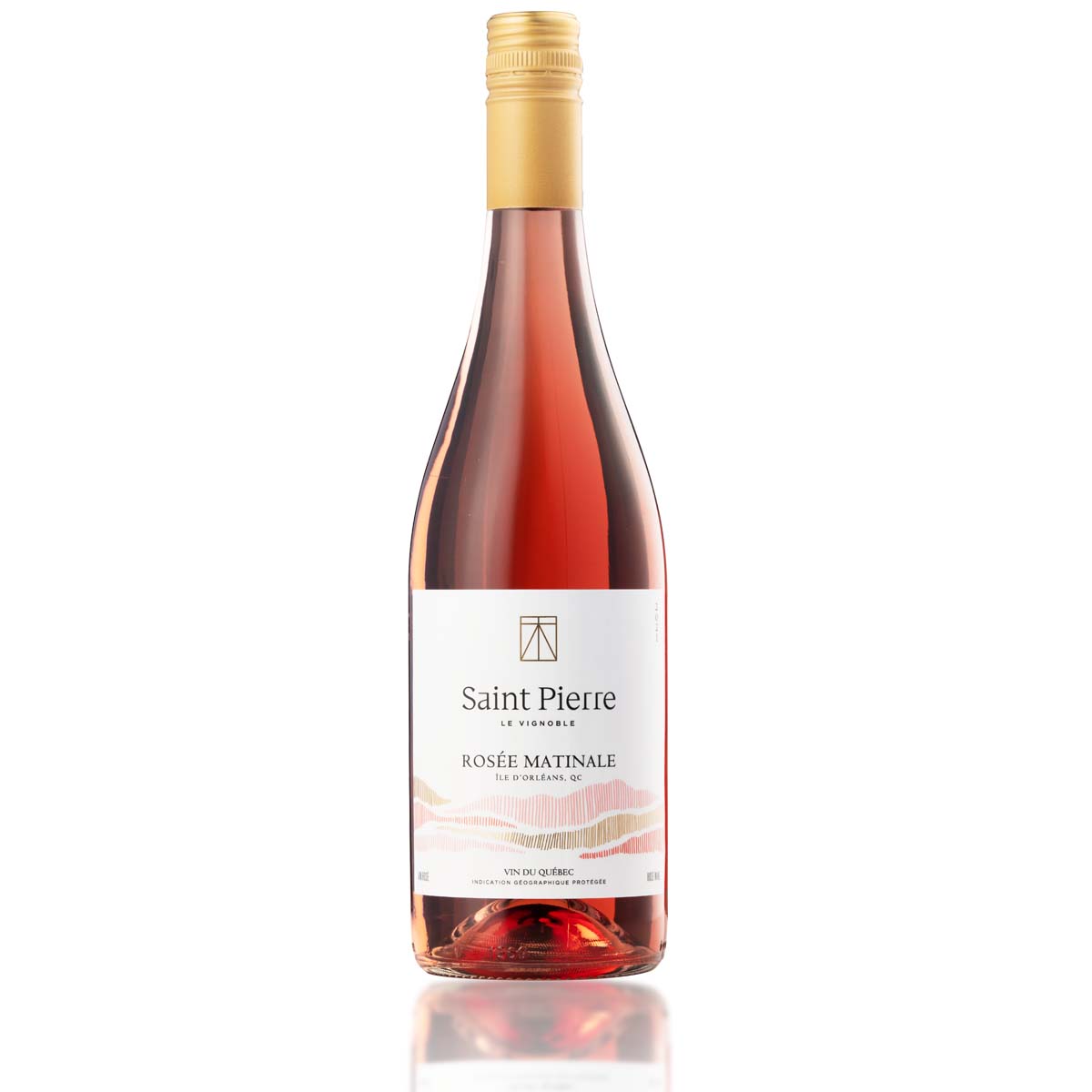 Dry red wine
Soleil Couchant is made from hand-picked Marquette. Its aromatic freshness brings notes of black fruit and cocoa. A fresh and supple wine.
« Climb a hill at sunset. We all need a perspective from time to time and there, on the hill, you will find it. »  Rob Sagendorph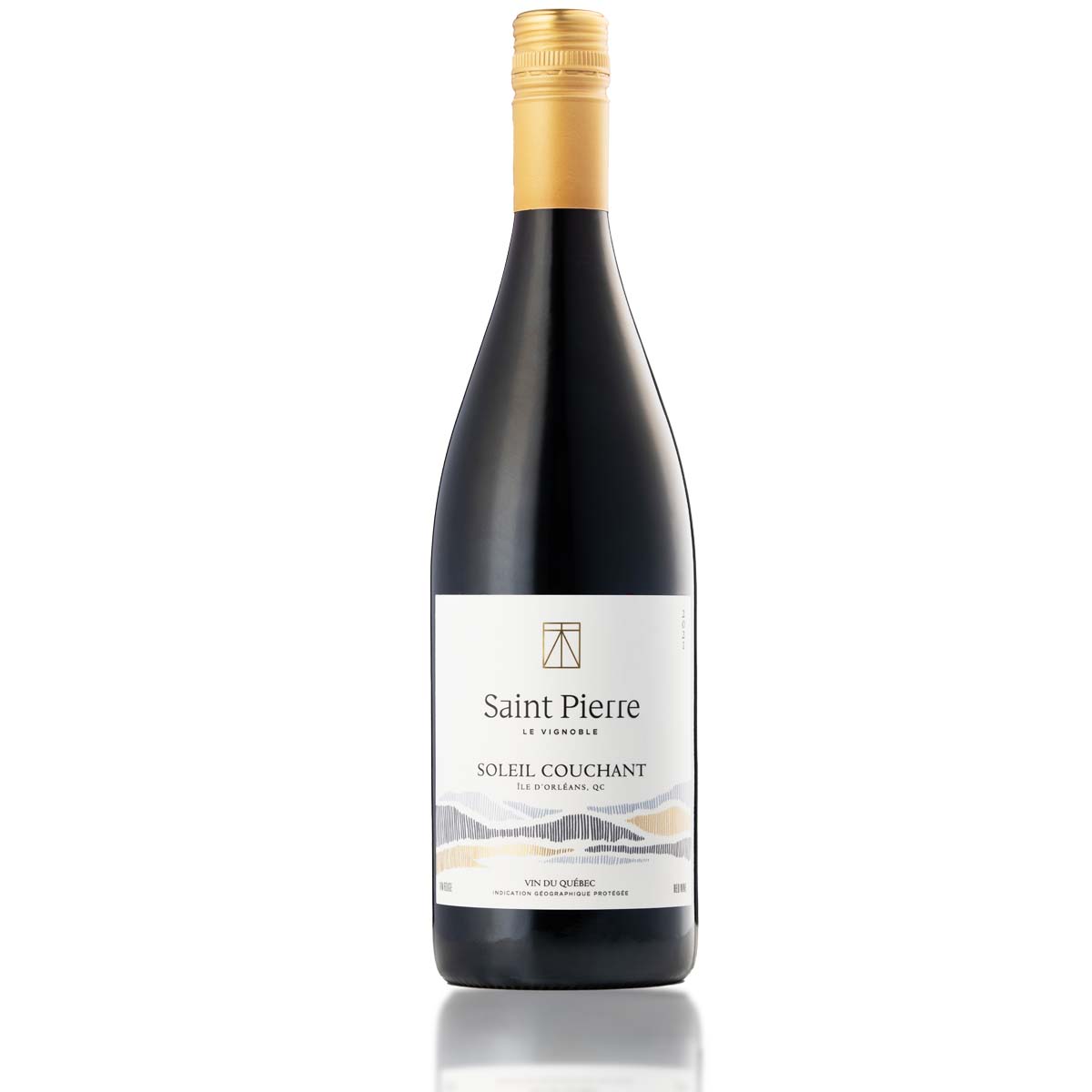 Sparkling white wine (Brut)
Made according to the traditional method from a blend of White Acadie, White Blanc and Vidal. Allégro has a slightly sustained yellow robe with yellow reflections. The nose, still floral, is coated with buttery and pastry notes. The mouth is full and fresh, with fine bubbles and foam.
« Champagne is necessary in times of defeat, and mandatory in times of victory. »  Winston Churchill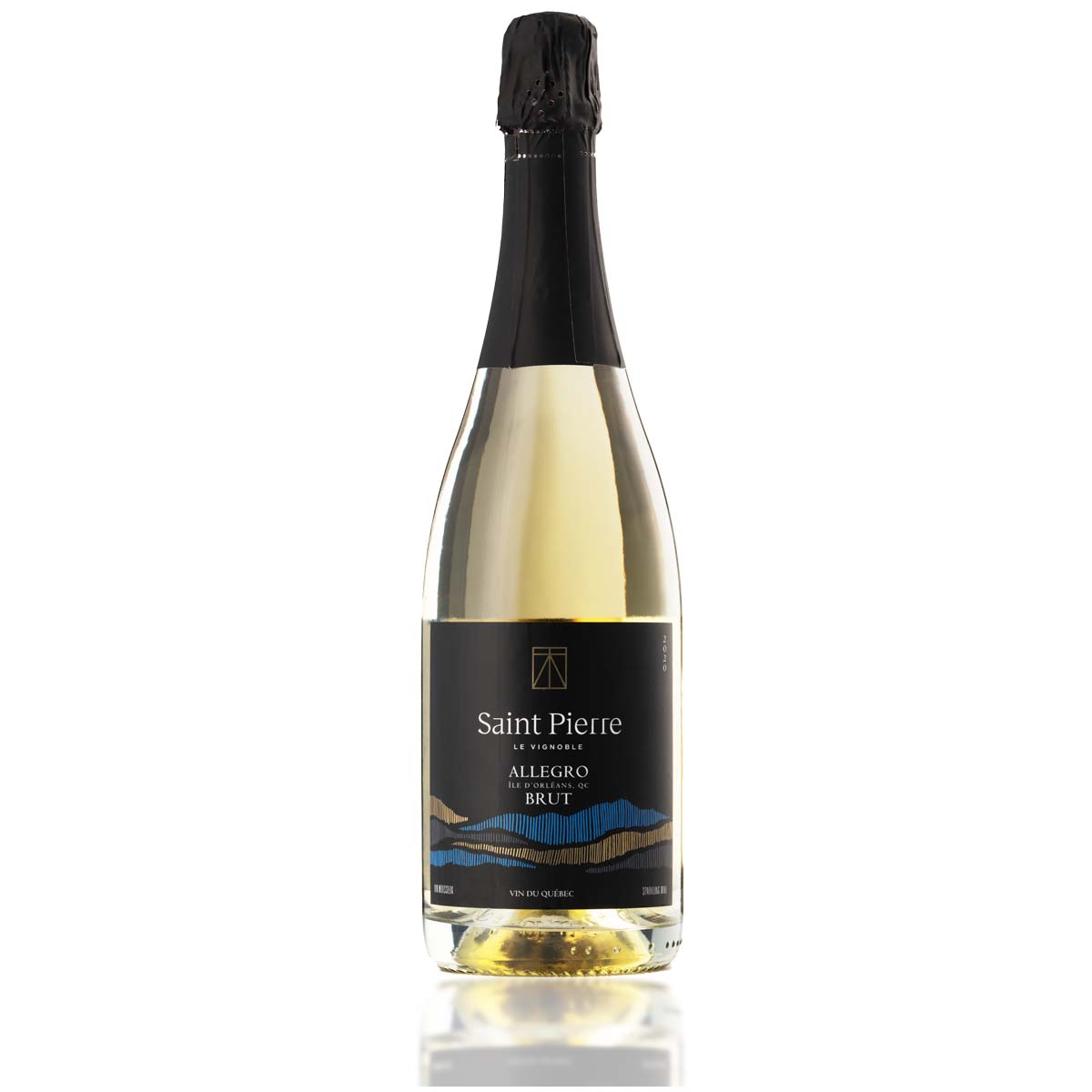 Dry Oaky White Wine
Harvested by hand, made from White Acadie. Parfum d'Acadie is characterized by a beautiful aromatic intensity: floral (white flowers, acacia), sweet almond, supported by a slight woodiness. The woodiness envelops the floral aromas in buttery and slightly vanilla notes. Volume and good length.
« What would the experiments be for without the prospect of repeating them? Life, basically, is an infinite number of variations on the same theme. » Antonine Maillet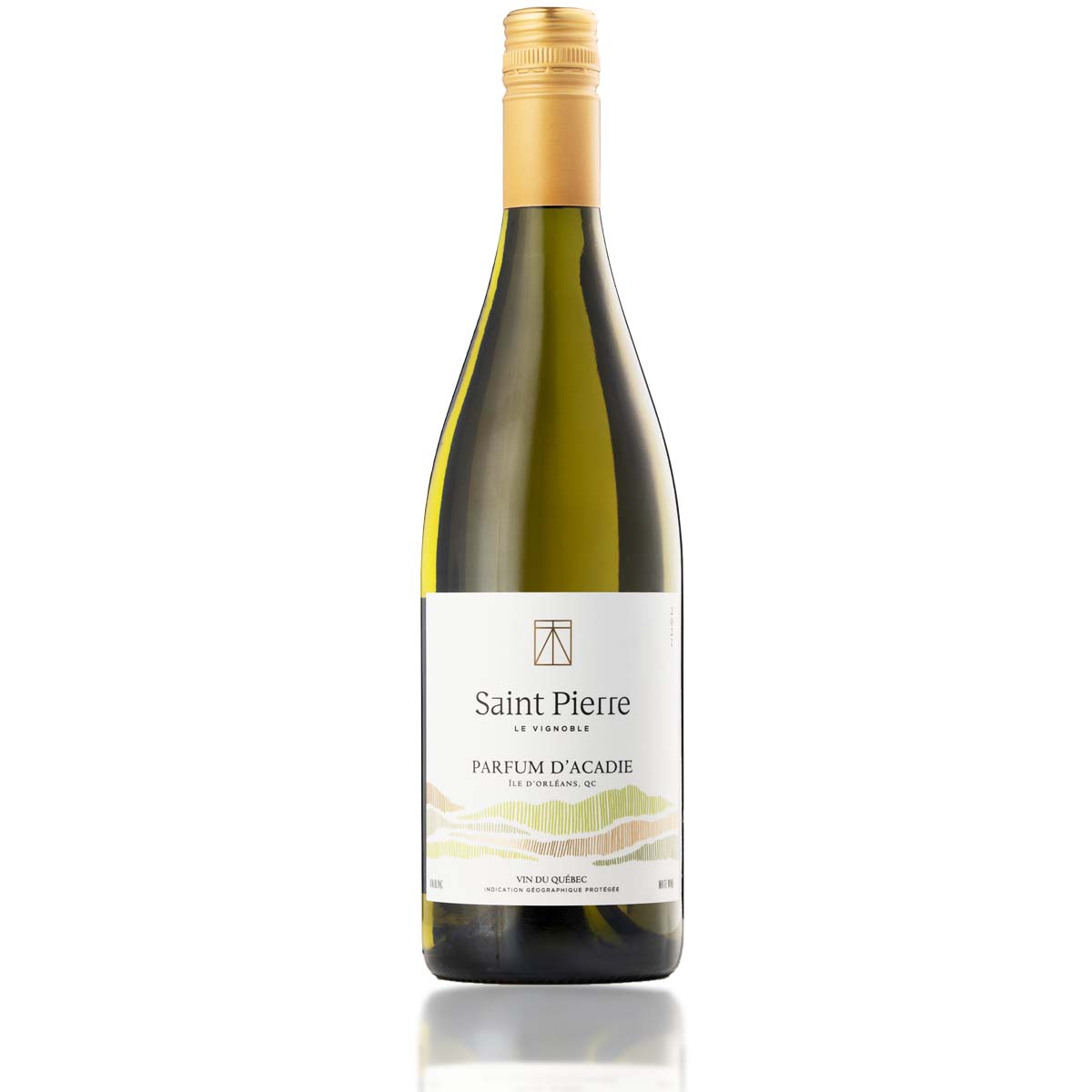 Dry red wine
This blend of Marquette and Petite Perle expresses aromas of black fruits. Its discreet woody aromas give it a nice
complexity.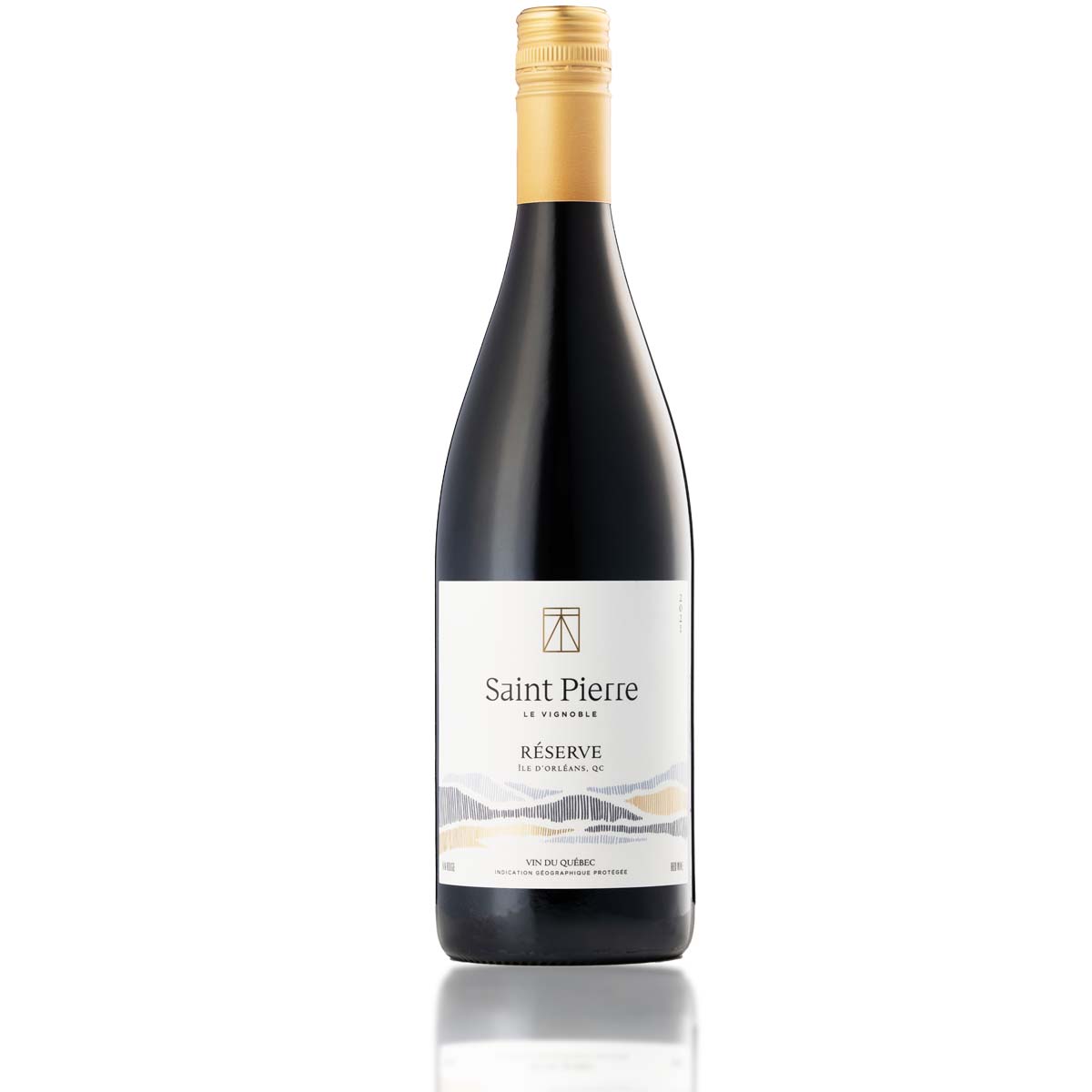 Macerated white wine
 This macerated white wine is made with Frontenac Blanc.
With its beautiful golden yellow color golden, it expresses aromas of orange, quince as well as floral notes.