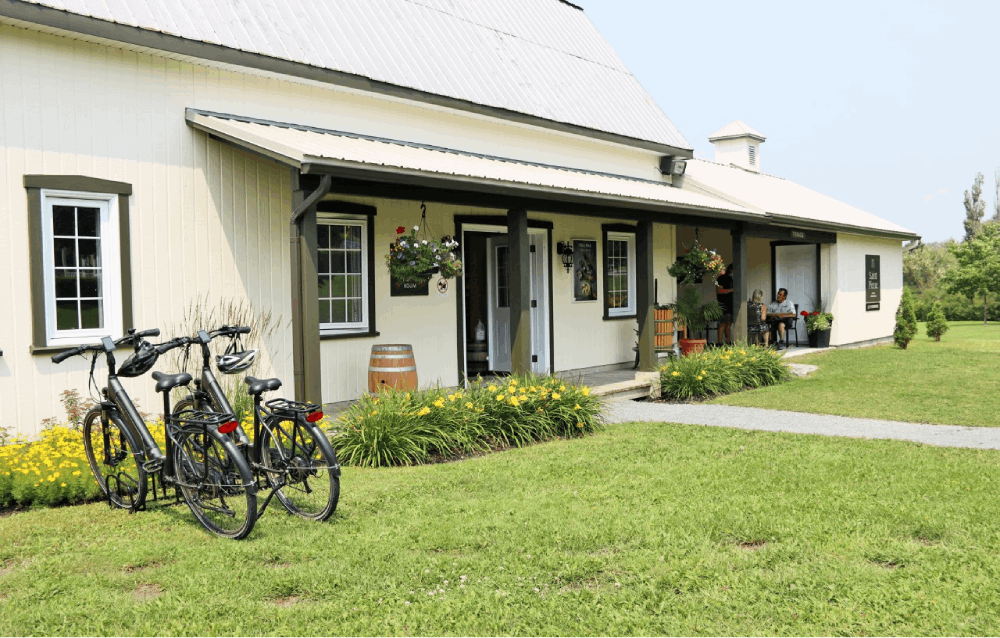 WINE TASTING and RELAXING MOMENT
Taste our unique wines while you unwind and enjoy the view, whether from our tasting room or our covered terrace, which offers stunning views of the vineyard, the Laurentian mountains, and Montmorency Falls.
Tasting room
Our team will be happy to welcome you to our boutique and wine tasting room in an Île d'Orléans heritage barn dating back to 1935. The atmosphere is warm and filled with a modern touch.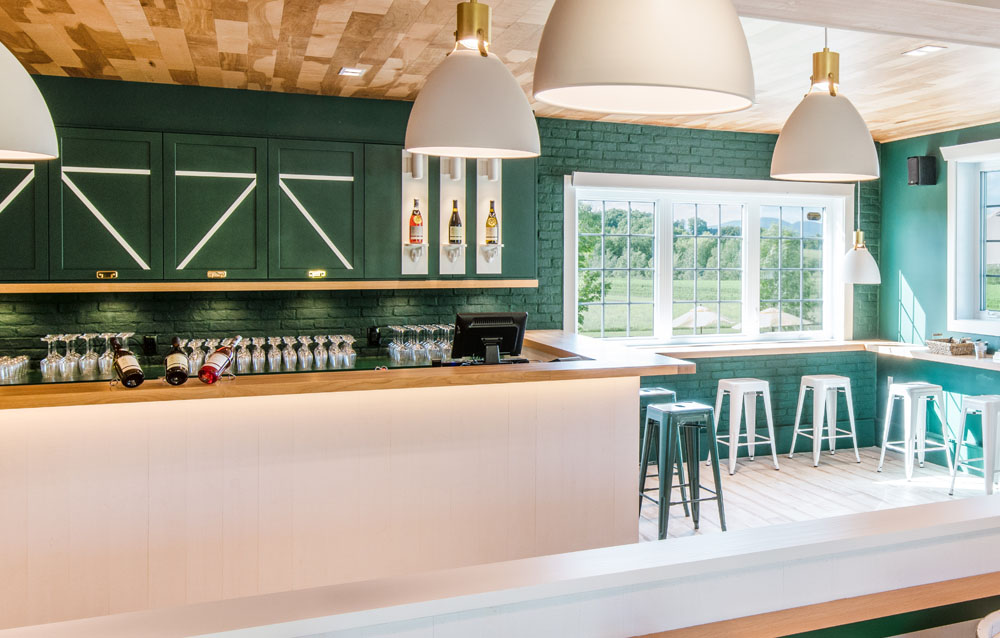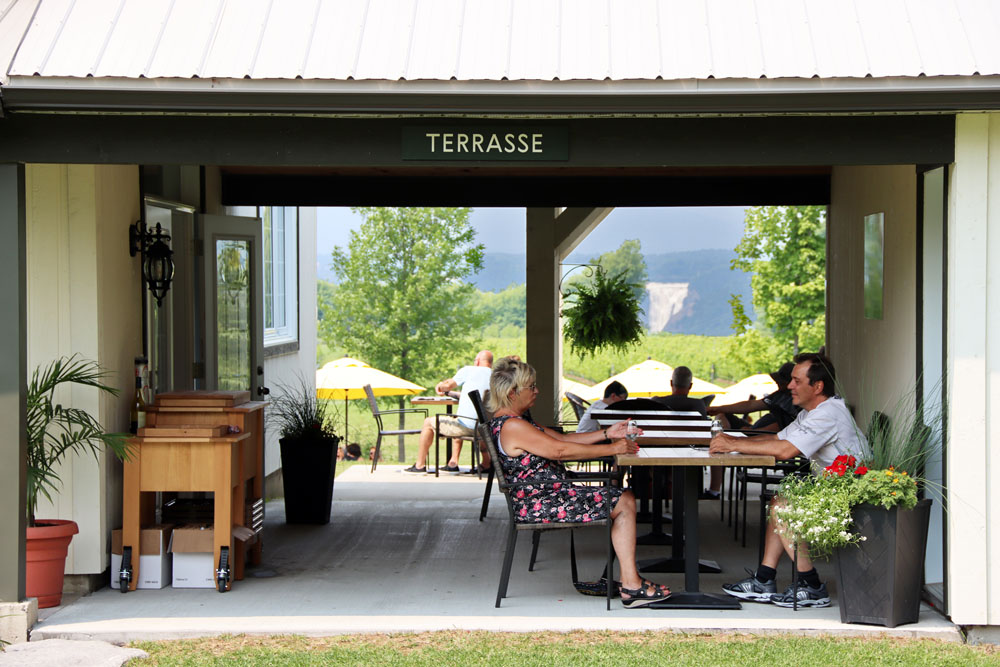 Exceptional rustic setting
Let yourself be transported by the rustic feel and bucolic setting and enjoy the beauty and peacefulness of the grounds. Visitors will be able to appreciate the pairing of this unique environment with the particularities of our wines, through a wide range of tasting options according to tastes, preferences and budgets
Winetasting on île d'Orléans
Île d'Orléans is the place for wine tasting, but no visit would be complete without trying out our wines to seek out their unique attributes. In our tasting room, we'll be happy to complement your experience with a discussion on the specificities of our wines and the specificities of our grape varieties. The varieties grown in our vineyard are selected and assembled for their peculiar winemaking potential and are adapted to our Nordic climate and unique soil characteristic. Not a single detail is left to chance in our winemaking process, which is masterfully overseen with love, passion, dedication and a rigorous scientific touch under the leadership of the two co-owners Jacques Blouin and ChristianeGrégoire. Whether in our tasting room or on our terrace (weather permitted), you will have plenty of time to relax and enjoy a good bottle. Although this activity is reserved for people over 18 years of age, children accompanying their parents will also be able to quench their thirst: non-alcoholic beverages are available. We guarantee you a warm welcome!
Winetasting on île d'Orléans