A family picnic on île d'Orléans.
Picnic and relaxation
Bring your picnic basket, grab a glass (or a bottle!) of our award-winning wines, and enjoy the experience with friends or family. Due to its geographical location and the beautiful vistas it offers, our vineyard lends itself particularly well to being your pit-stop of choice as you tour the island.
A family picnic on île d'Orléans
A leisurely picnic on the island: one of summer's most sought-after pleasures. At Saint Pierre Le Vignoble, your experience will be enhanced by the sheer beauty and rustic feel of the estate, which has most recently been noted for its beauty and charm in le Carrefour de Québec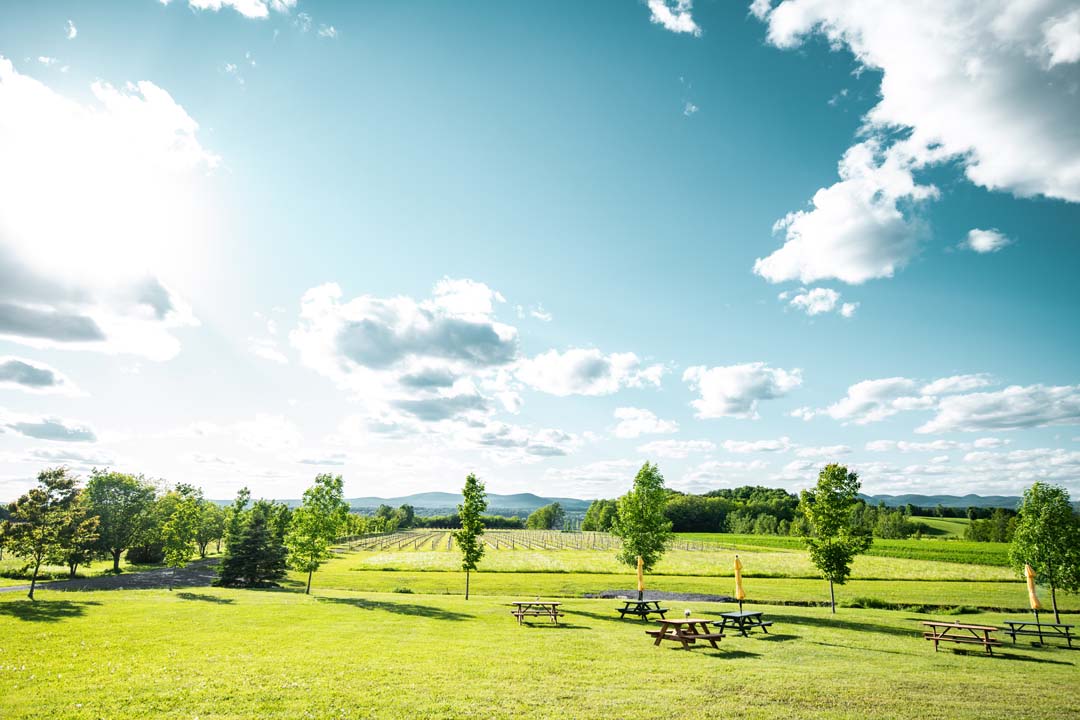 Designed to allow you to enjoy nature, the views and the nice weather, the picnic is just an added pretext to gather with family or friends or unwind during or after a rough day of gallivanting about the island.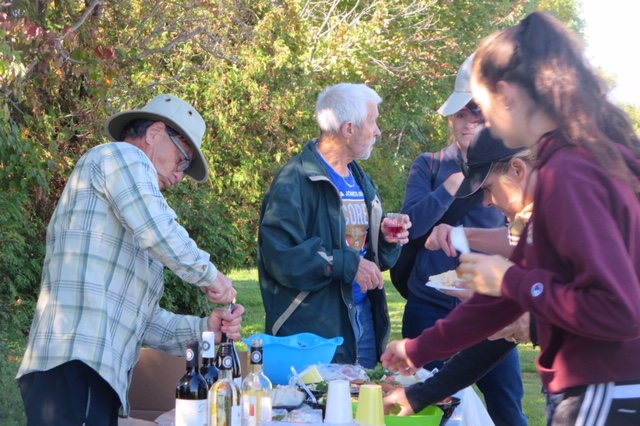 Whether on our vast lawns or on picnic tables, we have designated picnic areas at your disposal, and for you to perfectly pair your meal, our wines and your mood. Escape the hustle and bustle of the city and of your hectic week; turn off your electronic devices, and practice the art of picnicking while engaging with nature!
Prix : Free with the purchase of tastings or a bottle of wine or more.
Date : On the contact page
Picnic on île d'Orléans.
Information: